Angela was at the Distinctive Assets gift lounge during the 20th annual Kid's Choice Awards this past week. Angie was photographed checking out the latest from Baby Phat to Dippin' Dots, but here Angie takes a sip of her drink as the BassettHounds Photo of the Week.
Flashback
: To shine a better light on the pics of the week from a couple weeks ago, we decided to show Angela in the same outfit but on a different scene.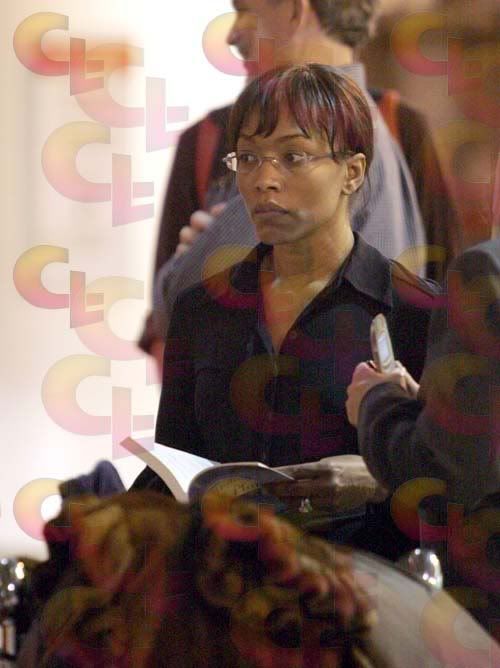 Instead of getting off of what looked like a long flight, which caused a debate between the BassettHounds, here is Angela at work. Although she only got rid of the glasses, fixed up her hair and put on some makeup, it is still the same Angela ;-)
Angela is doing a interview at the V-studios with Ryan Cameron at V103 Atlanta. This is a look that all the BassettHounds can agree on.